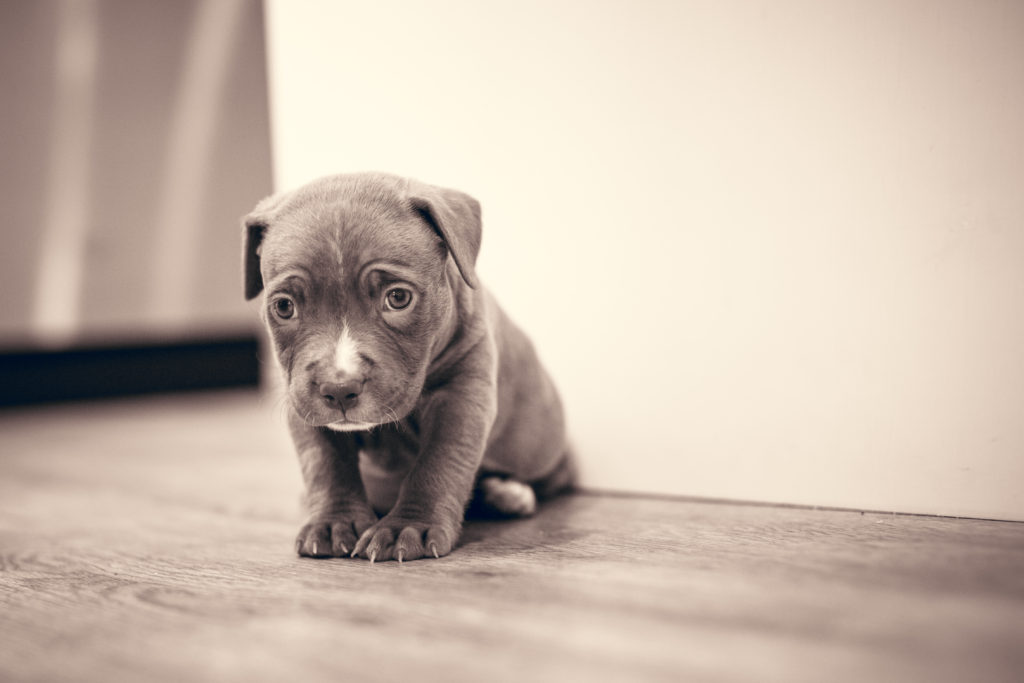 PACT Act is Latest in a Series Of Measures Approved by Congress to Remake the Legal Framework Against Intentional Violence Against Animals
Animal Wellness Action is also Working to Fund and Promote Enforcement
Five years after a small group of serious-minded Republican and Democrat lawmakers first introduced the Preventing Animal Cruelty and Torture (PACT) Act, the U.S. Senate unanimously approved the measure on Tuesday evening, sending it to the President for his signature. The House gave the nod to the same bill last month, also without dissent. Once PACT is enacted, our nation will no longer be without a federal anti-cruelty law.
While the rapid-fire passage of PACT in the House and then almost immediately thereafter in the Senate might suggest that passing the anti-cruelty measure was a cinch, it's been anything but that. Five years ago I introduced the idea of a national anti-cruelty statute to several animal-friendly Senators and Representatives. It's been a slog, and a reminder of how the framers of our Constitution designed the law-making system to be arduous, time-consuming, and full of hazards.
There were hiccups in the Senate, but the bill's leaders in that chamber, Pat Toomey, R-Penn., and Richard Blumenthal, D-Conn., skillfully worked to convince their colleagues that PACT is an important policy to crack down on animal abuse. It also makes our communities safer by apprehending people with little regard for the suffering of others, including humans.
Sledding was tougher in the House. Former Congressman Lamar Smith, R-Texas, introduced the bill five years ago with Congressman Ted Deutch, D-Fla. They pushed the measure with skill but ran into the obstructionist tactics of then chairman of the House Judiciary Committee, Rep. Bob Goodlatte, R-Va. — a major proponent of horse slaughter, trophy hunting, private ownership of dangerous exotics. He almost treated blocking the bill as a point of pride in fighting animal protection groups, even after he had been presented with evidence of animal cruelty in his own district that PACT would have criminalized under federal law.
With the Democrats taking the House, and Goodlatte retiring at the end of last year, we had new life in that chamber. Deutch took the lead on the bill, with co-chair of the Congressional Animal Protection Caucus, Rep. Vern Buchanan, R-Fla., becoming the lead Republican after Lamar Smith's sad retirement.
The federal measure, building on a 2010 statute that bars the sale of videos showing illegal acts of animal cruelty, would make it a federal crime to torture an animal in cases where acts of intentional cruelty affect interstate or foreign commerce, on federal property, or "in the special maritime and territorial jurisdiction of the United States." It also makes it a federal crime to engage in sexual exploitation of animals; Hawaii, New Mexico, West Virginia and Wyoming have no laws banning bestiality (Kentucky only banned the practice this year as a result of AWA's work to pass state legislation).
The imminent enactment of PACT comes as Animal Wellness has pushed to remake the federal legal and enforcement framework against animal cruelty.
Last December, at our urging, Senators Cory Booker, D-N.J., Susan Collins, R-Maine, former Rep. Peter Roskam, R-Ill., and Rep. Earl Blumenauer, D-Ore., succeeded in their legislative campaign to upgrade the federal animal fighting law — in this case, to see that all prohibitions against cockfighting and dogfighting apply in the territories. There's no longer ambiguity about its reach and effect because a U.S. District Court in Puerto Rico just affirmed that the law does in fact ban cockfighting in all five U.S. territories, none of which ban cockfighting under their territorial laws.
The Congress, in that same bill last year, also passed the Pet and Women's Safety Act (PAWS), which includes a provision to criminalize certain acts of domestic violence involving people and pets. It also authorized the construction of animal care facilities at domestic violence centers so women can safely leave with their animals and not worry about leaving their friends behind to face the wrath of an abuser.
And last week, led by Senators Martha McSally, R-Ariz., and Kirsten Gillibrand, D-New York, the Senate passed an amendment that provides $3 million for a new grant program to help domestic violence shelters accommodate companion animals. The House included a lesser amount — $2 million in that chamber's Agriculture Appropriations bill. AWA and Animal Wellness Foundation were leaders on passage of the PAWS Act last year, and the effort to secure funding was a logical follow up.
And AWA also pushed the House and Senate to add language to the spending bill for the Department of Justice to promote enforcement of our animal fighting law and other federal laws against cruelty.
In short, in the last year, working with our allies in the House and Senate, Animal Wellness is fortifying our federal laws against malicious cruelty, animal fighting, and domestic violence. This is a remarkable set of gains, and we are grateful to so many advocates for weighing in and making your voices heard and for doing so with such impact.